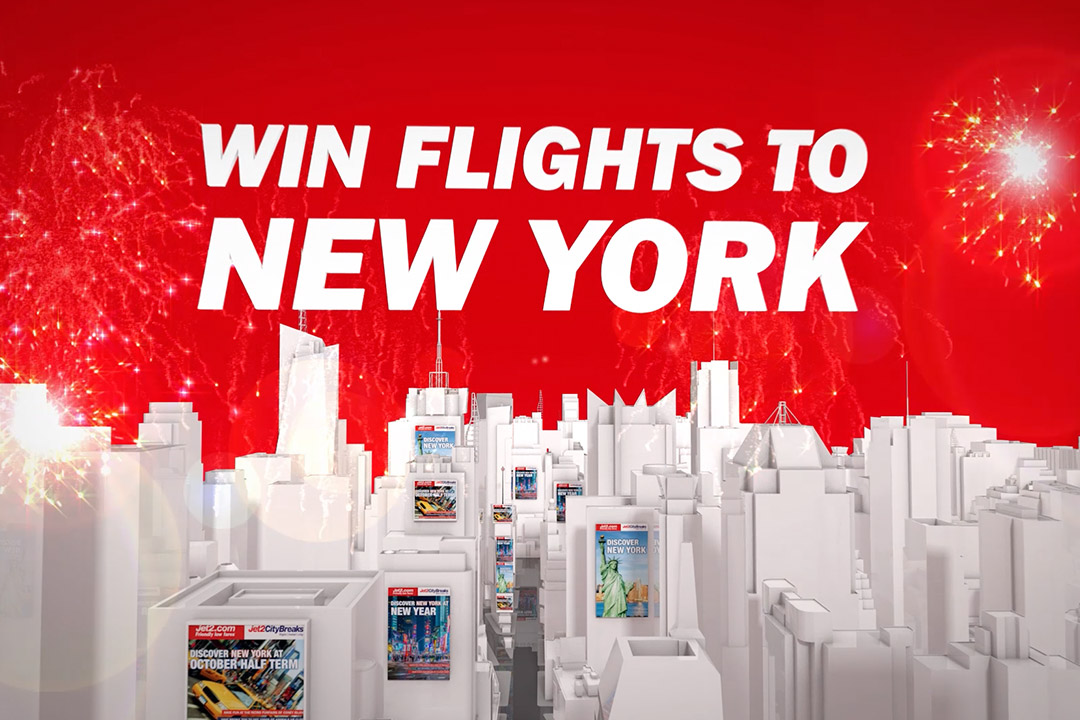 Motiv have been working with Jet2holidays for a few years now and produce a range of films and animations for them. This video is one of 4 for a new competition to win tickets to New York City.
We are designing the competition graphics to be on brand, keep the copy to a minimum and work with or without sound (although we quite like our American Voice Over).
This is going to be a fast turn around project, sometimes these projects pop up at the last minute, and we do our best to make sure we can be flexible with our services to cover projects like these.