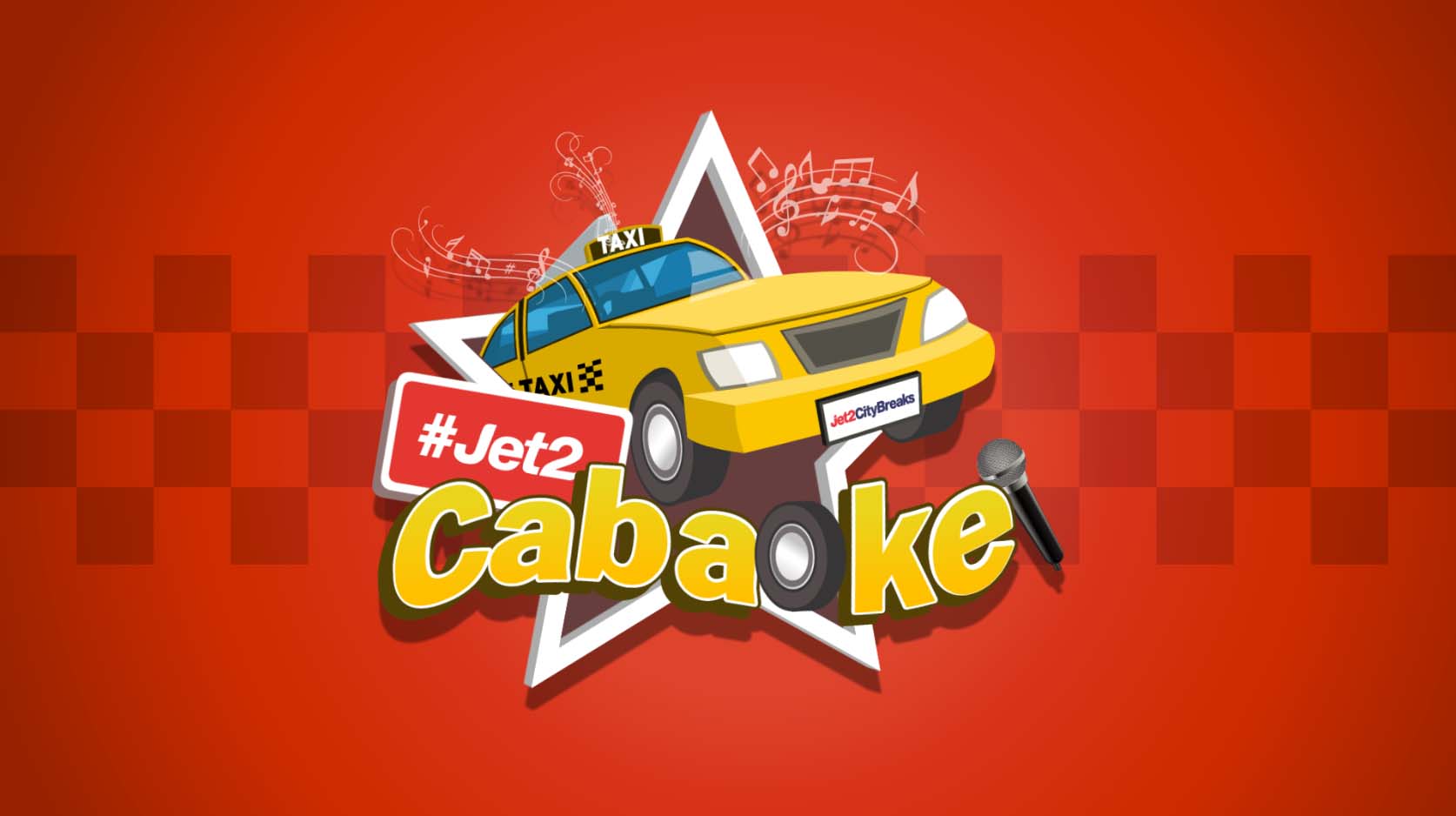 Jet2 are on the road, in a taxi this time, no airplane! Motiv have been working with jet2 on their new Cabaoke Competition project, to win flights to New York City.
The Cabaoke taxi has been traveling across the UK, stopping off at cities that Jet2 depart from. The competition has local celebrities involved who helped people get into the competition mood and sing to win!.
We created the logo with the jet2 studio and animated the motion graphics with a bit of sound design including animator Matts unique taxi hailing whistle.
The competition has been well received across the country, and the Jet2 promo team have another successful campaign in the flight bag!
Check out one of the competition videos here: