Creating a strong presence on YouTube requires time and patience. You need an effective branding strategy that stretches right across your channel from which your target viewership can easily recognise and differentiate your brand from others.  Here are a few quick strategies that can be implemented to aid this cause.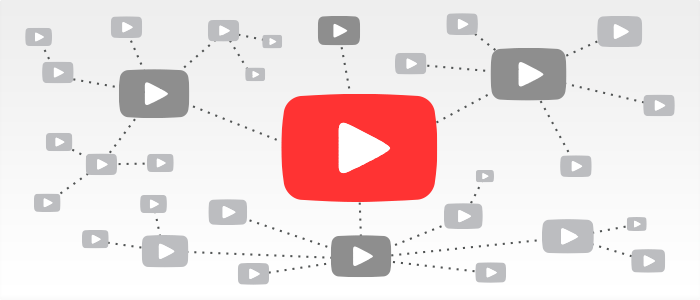 Use a Showreel, Create a Subscriber Trailer or Use Branded Video Intros
YouTube channels require introductions to inform people in a concise manner what it is exactly they are looking at. A subscriber trailer or showreel that introduces the channel and the brand to potential subscribers is a great place to start. Make it short, to the point and give viewers a reason to follow you.
'If' you follow a consistent uploading schedule then you should also include a small message or note that highlights your publishing schedule to inform your viewers of when to expect your next video.
YouTube also gives creators the opportunity to add a 3 second branded intro to your videos. Three things to include are your channel name, a tagline, and a logo.
Be Clever With The Use of Your Logo
Your logo is one of the most important factors when it comes to branding. This is your doorway for people identify and recognise your brand. Great logos are simple, unique, and memorable. As mentioned earlier, your logo should be included in your branded intro. But, it is also effective to have it displayed within your video content as well. YouTube now offers an 'InVideo' programming feature in which you can add a logo to the top right corner of your videos.
Familiarity with your brand is key. Whenever people come across your logo, they should be able to immediately associate it with your YouTube channel. So it's important to present it at every point of public contact, and there's no better opportunity than within your videos.
Utilising Hashtags to Promote Your Videos on Social Media
Every YouTube creator should definitely consider having a branded hashtag for their channel. Twitter, Google Plus, Facebook and many more social media sites use hashtags. Most editing programs will do the job for you, but you can also use YouTube's watermark feature for this as well.
Branding your videos with hashtags will help grow your brands social media presence.
Video Descriptions Guide Viewers
Branding your descriptions with links to your website, social media, or other promotional pages is another way of drawing additional interest from viewers. You can encourage viewers to check out the links in your description to keep up with the latest updates, news, behind the scenes and much more.
Most importantly, remember to include the significant links in the first few rows of text as the rest of your video description is hidden until viewers select the, "show more" tab.
Overall, branding gives your channel more authority and a stronger web presence. It all really comes down to consistency. You have to be consistent with your branding strategies and effort when creating your videos in order to see results.