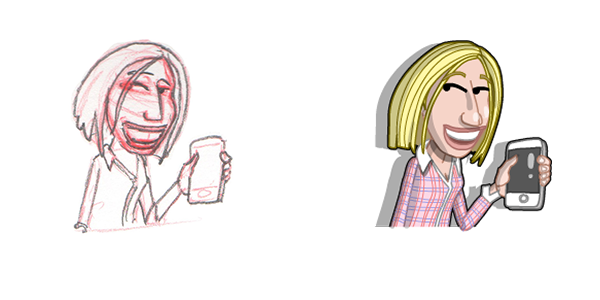 Matthew, our go to Illustrator, has been busy creating caricatures of the team here at Motiv over the last few years. We've tasked him to do what he does best and produce a couple more of our newest members; Sara & Fliss, who both started with us this week. The quality of the work that Matthew produces on a regular basis is fantastic and that is something we think is worth shouting about.
Have a look at the full team below and if you meet us face to face in real life, we hope that you'll see he does have a kind eye….
Why not take a few minutes to view some of the Animations on our Projects page and you'll see how these illustrations come to life.