Motiv were commissioned to produce a training film for an Italian boiler company SIME who were now exporting their products to Canada.
The DVD's were to be used by engineers and plumbers who would be new to the European style boilers and Sime wanted to introduce their new customer base to the full features of the systems and how easy they are to fit.
Motiv provided the option of creating an Interactive CD-Rom which could not only hold video content but also other files such as Word Docs, PDF's, Conversion Calculators and Photographic images which would create a full training package for the customers.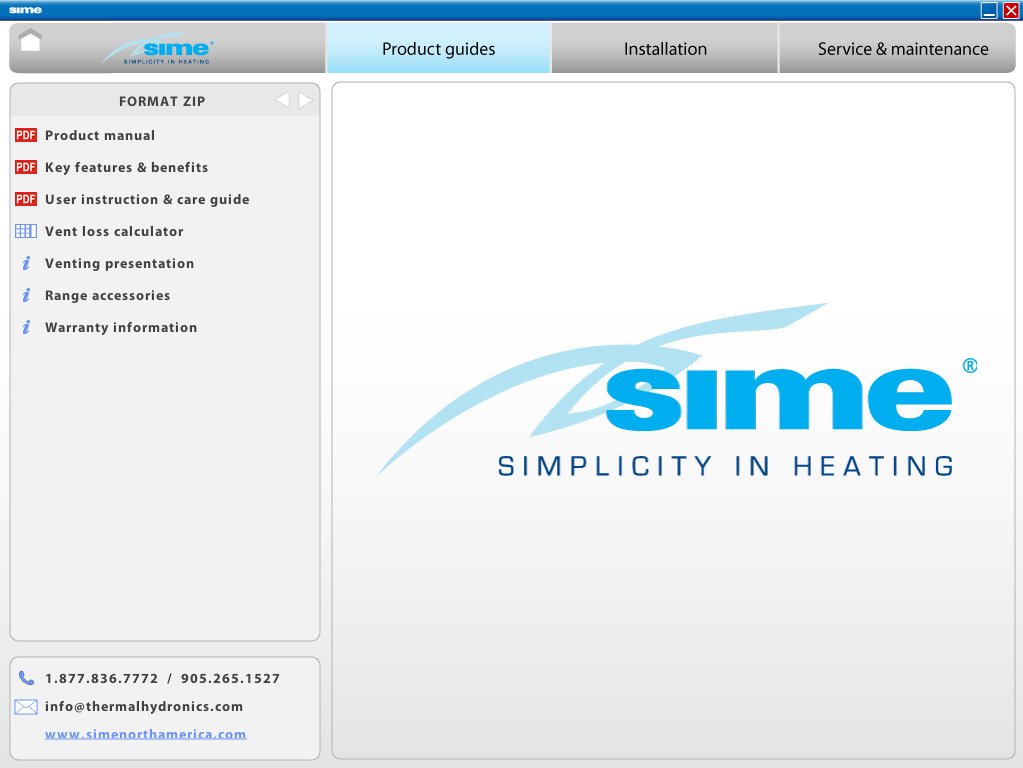 Sime loved the idea and the facilitiy to have Sales Brochures, Technical Diagrams, Product Key Features and Parts Lists on the one disc that could be viewed or printed as and when required.
Motiv built the full bespoke interface keeping the Sime branding throughout, we also produced various video clips which showed how to fit and test the different range of boilers. We used a Canadian voice for the instructions.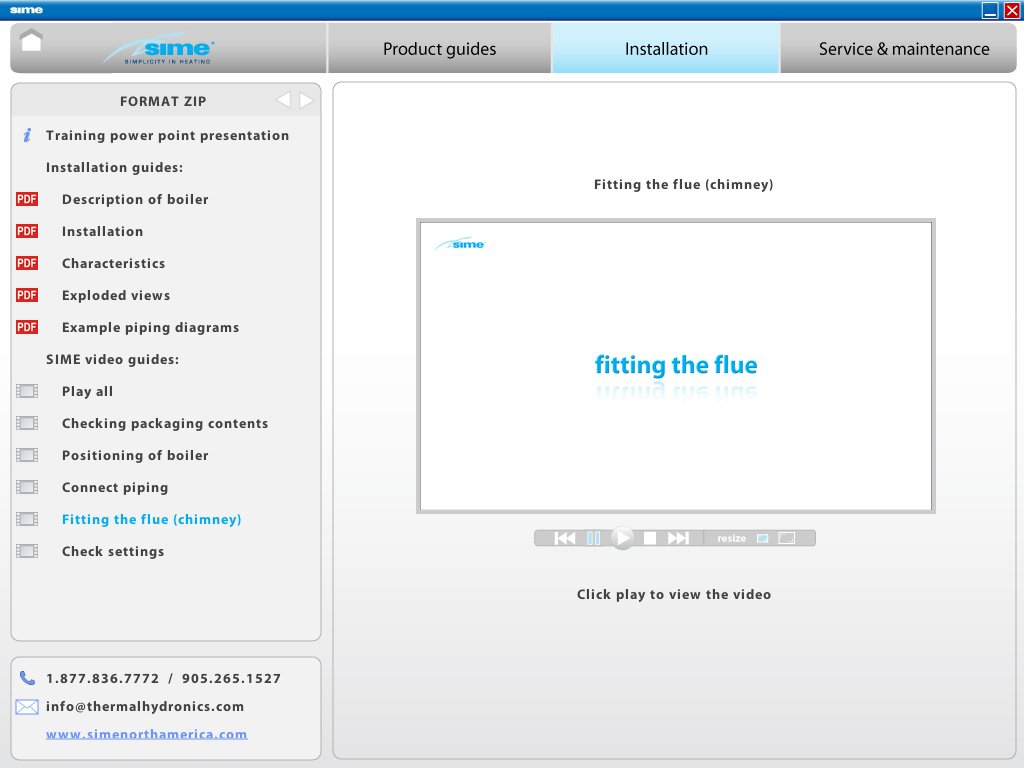 The discs were received so well that we were re-commissioned to produce a training package for Sime Australian division, plus a SOLAR panel fitting DVD and a UK version of the Canadian disc.
Sime website: Sime